It's no secret that life is much better with a chihuahua. They can change your life in ways that you never would've expected before. Sure, they make a lot of everyday things harder than they have to be, but because we love them and they love us, we gladly accept the challenges!
Any chihuahua lover knows that the following 10 things are much harder when you have a chihuahua, but they also make life so much better…and exciting.
#1 – Resting on Your Furniture
After a long day at work, it's normal to want to sprawl out on your bed or couch. However, don't forget to leave room for your furry friend! No matter how big or small your chihuahua is, they'll likely want to snuggle up with you and stretch out as much as possible. Even if you have a tiny pup, they'll still find a way to take up all the space.
So, don't expect to rest without your chihuahua curling up next to you. You might not be able to stretch out and get comfortable the way you used to, but instead you'll have a dedicated cuddle buddy. Any chihuahua parent knows that's even better!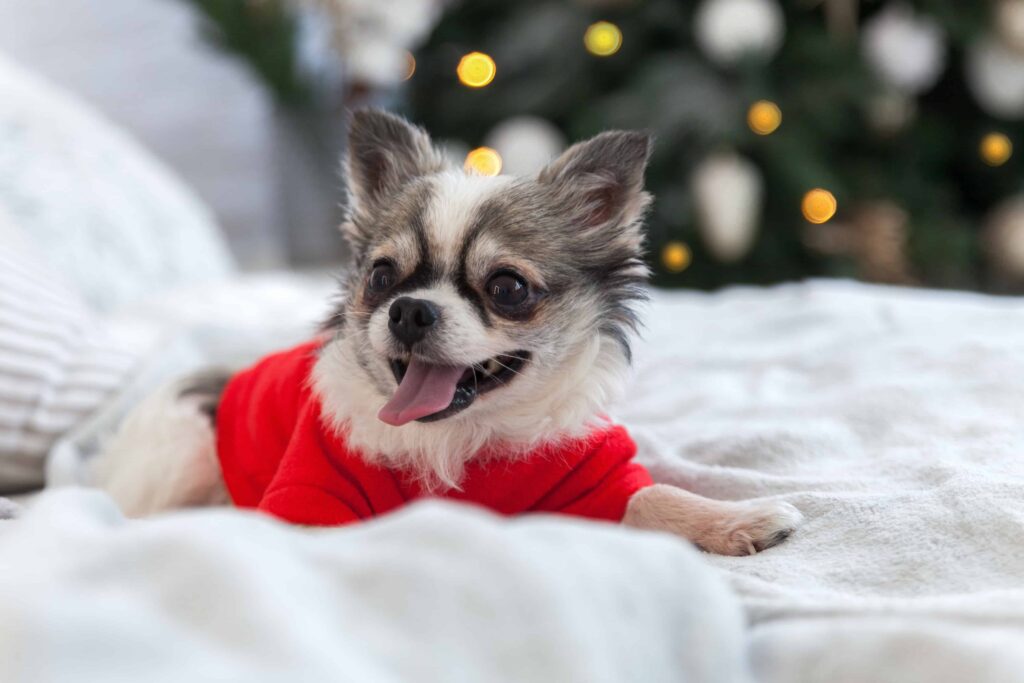 #2 – Going Places That Aren't Dog-Friendly
Once you get a chihuahua, you start to realize how many places chihuahuas aren't allowed. It's sad to think of your best friend being left out of all these exciting activities. So, most chihuahua parents have learned to become very familiar with the chihuahua-friendly places in their area. Why would you leave your furry friend behind if you don't have to?
Visiting parks, eating on chihuahua-friendly patios, and going to the pet store are all stops that you'll likely make more frequently with a chihuahua. You might even find yourself changing your plans often just so your pup can tag along. They'll feel included and you'll be able to get more fresh air than you would otherwise, so it's really a win for everyone!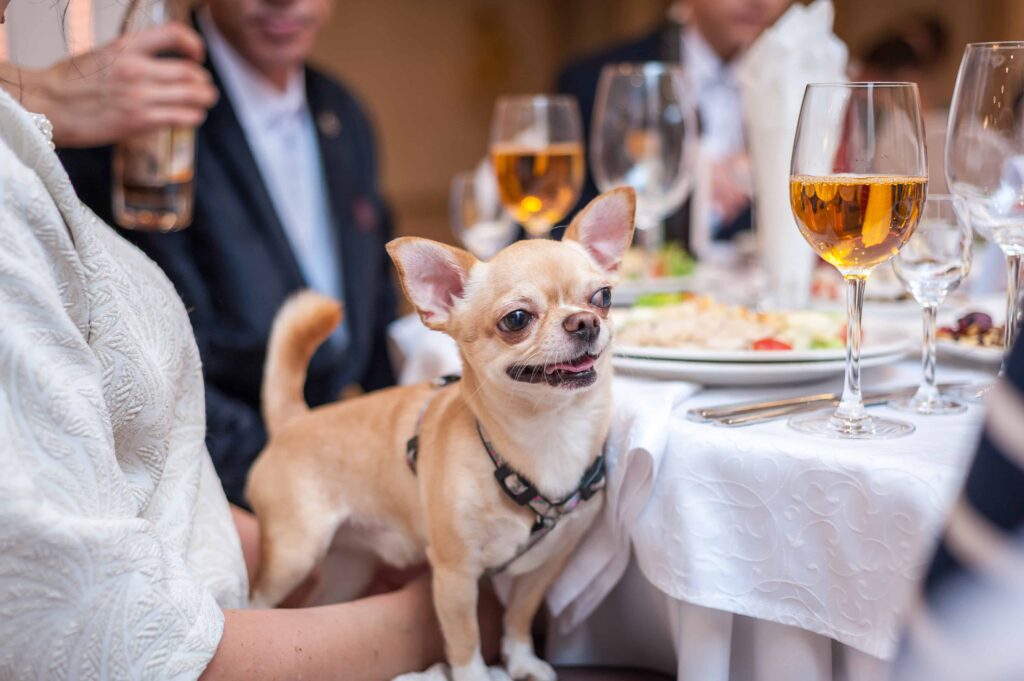 #3 – Keeping Your House Clean
For many people, keeping everything clean is hard enough as it is. But with a chihuahua, this becomes even more of a challenge. Whether it's loose fur everywhere, ripped apart toys or muddy footprints, there's always more to clean than usual, not to mention the random chihuahua toys scattered all over.
However, even if your chihuahua doesn't know how to clean up after themselves, they can still help clean in other ways. You'll never see a crumb on the floor with a chihuahua around. Plus, you'll learn that the extra chores aren't so bad because you have an adorable pup to stick by your side as you clean, even though they'll likely just mess it up again later. They're not trying to make things harder for you, they're just trying to enjoy life!
#4 – Leaving for Work (or Anywhere!)
Without a chihuahua, leaving home is easy. You just get ready and walk out the door. However, anytime you leave and come home, it's significantly better when you have a chihuahua to love you. But they won't let you go through the door without trying to make you feel guilty. Whether it's 5 minutes or 5 hours, they'll be equally as sad when you're gone.
When you try to leave, your chihuahua is likely right by your side, trying to tag along. It's sad to leave your pup home alone when you go to work or run errands, but it's also heartwarming to know that someone misses you so much. Plus, as soon as you get back, your chihuahua will celebrate unlike anyone has ever celebrated your arrival before. It might be difficult to leave them behind, but that's the price you pay for being so loved.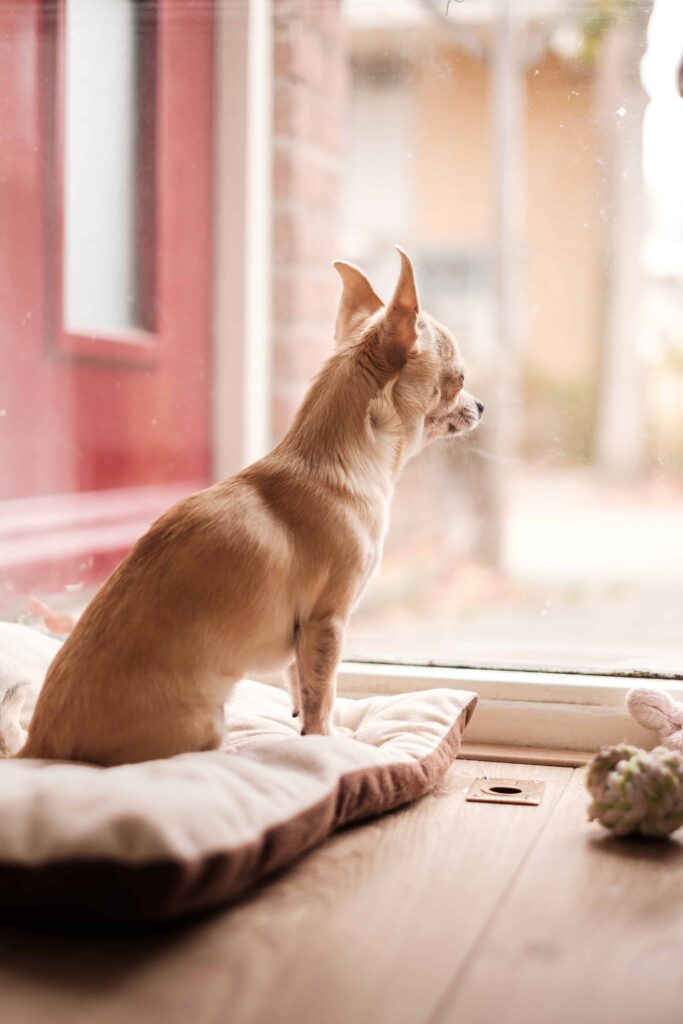 #5 – Making Vacation Plans
As exciting as a nice vacation is, it's hard to leave your chihuahua behind. Not only do you need to find the perfect sitter, but it's hard to stop thinking about your four-legged family member while you're away. Plus, every time you leave them with someone else, it's likely hard to resist checking in and seeing how they're doing. Not to mention asking your sitter for plenty of photos too.
Unless you can find a chihuahua-friendly trip, shorter vacations are usually the key for any chihuahua lover. The less time away from your furry friend, the better. After all, spending quality time with your pooch is often as fun as any big vacation anyway. Vacations might be exciting, but it's hard to fully enjoy it when you can't stop missing your pup.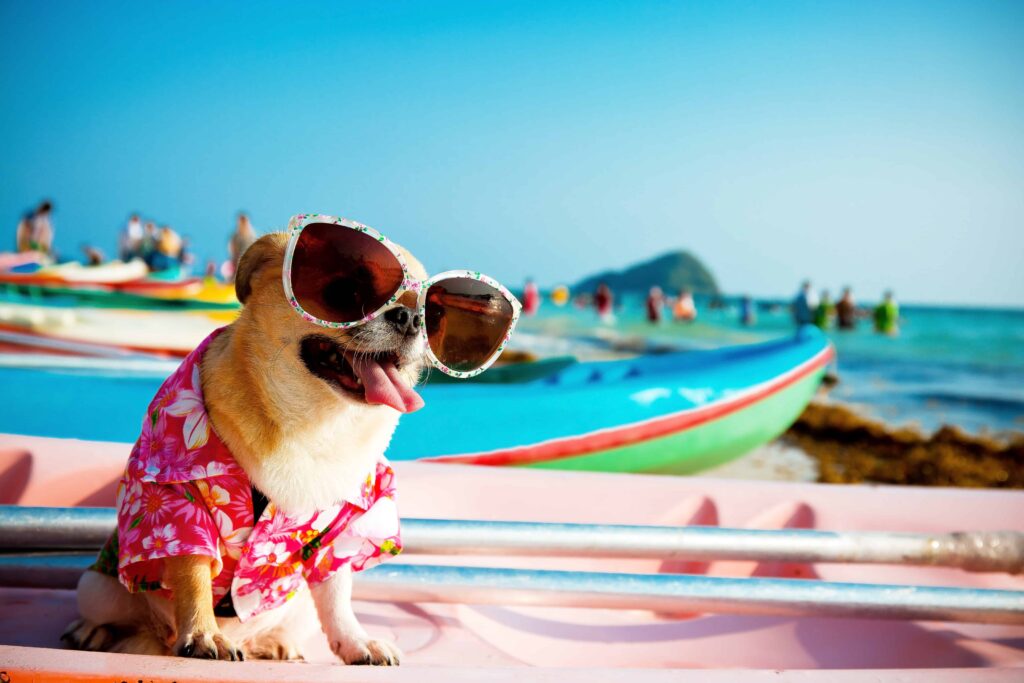 #6 – Relaxing Inside All Day
Sometimes, we just need a day to relax and decompress. Unfortunately, laying around all day isn't an option for a chihuahua parent though in most cases. Chihuahuas need to be walked and taken outside, even if the weather is freezing. So much for curling up in a blanket and refusing to leave the house all day.
However, no matter how lazy you want to be, fresh air is good for everyone, especially you and your furry friend. So, it's really just another chance to spend quality time with your chihuahua, and you'll get some exercise while you're at it. Then, after every walk and bathroom break, you can go back to being lazy by snuggling with your pup.
#7 – Taking Photos
Even if you rarely take pictures, your camera will soon become full of endless chihuahua images. Everything they do is just so cute, so it's impossible to resist!
Having a chihuahua in your life means that you'll constantly have something beautiful to photograph, and you'll even start to feel like a professional photographer too! You'll probably even find yourself showing everyone photos of your chihuahua, even if nobody asked. So the next time you're in the market for a cell phone, don't ask how many GB's the phone has. Ask how many photos of your chihuahua it can store!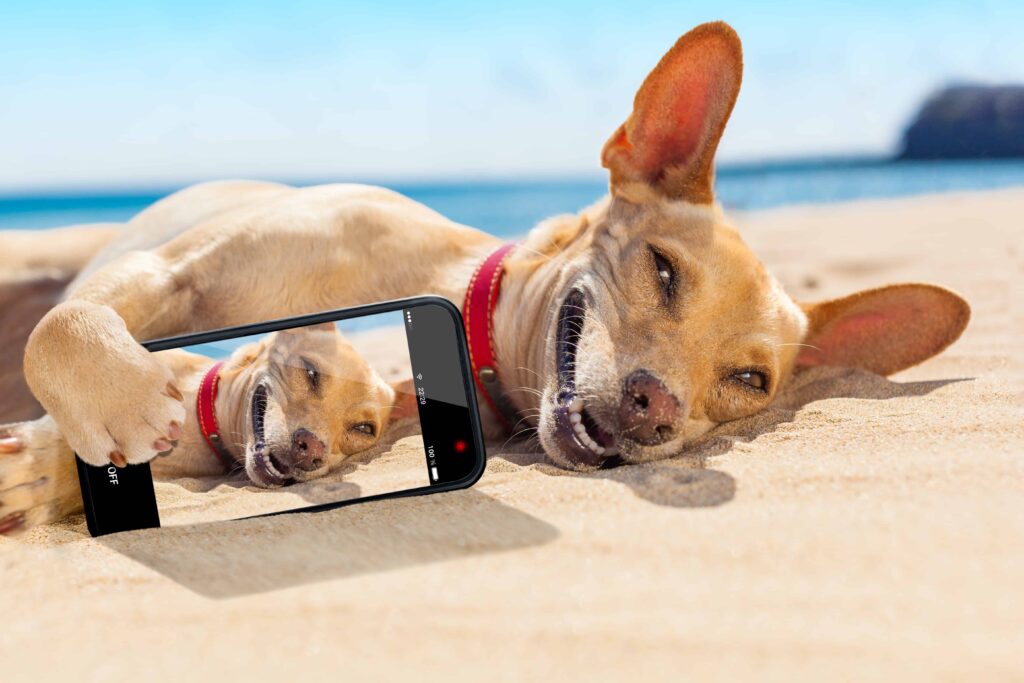 #8 – Hanging Out with Friends
As much as you want to spend time with your friends and loved ones, it's so hard to leave your chihuahua behind. So many chihuahua parents are guilty of trying to figure out ways to find a happy medium. Perhaps you can meet at a restaurant with a chihuahua-friendly patio or maybe even get your friends to come to your house.
Any excuse to not leave your pup alone when hanging out with friends is ideal. Plus, your chihuahua certainly doesn't want to be left out of the fun! Maybe you can even schedule some chihuahuagy playdates for your pup as well.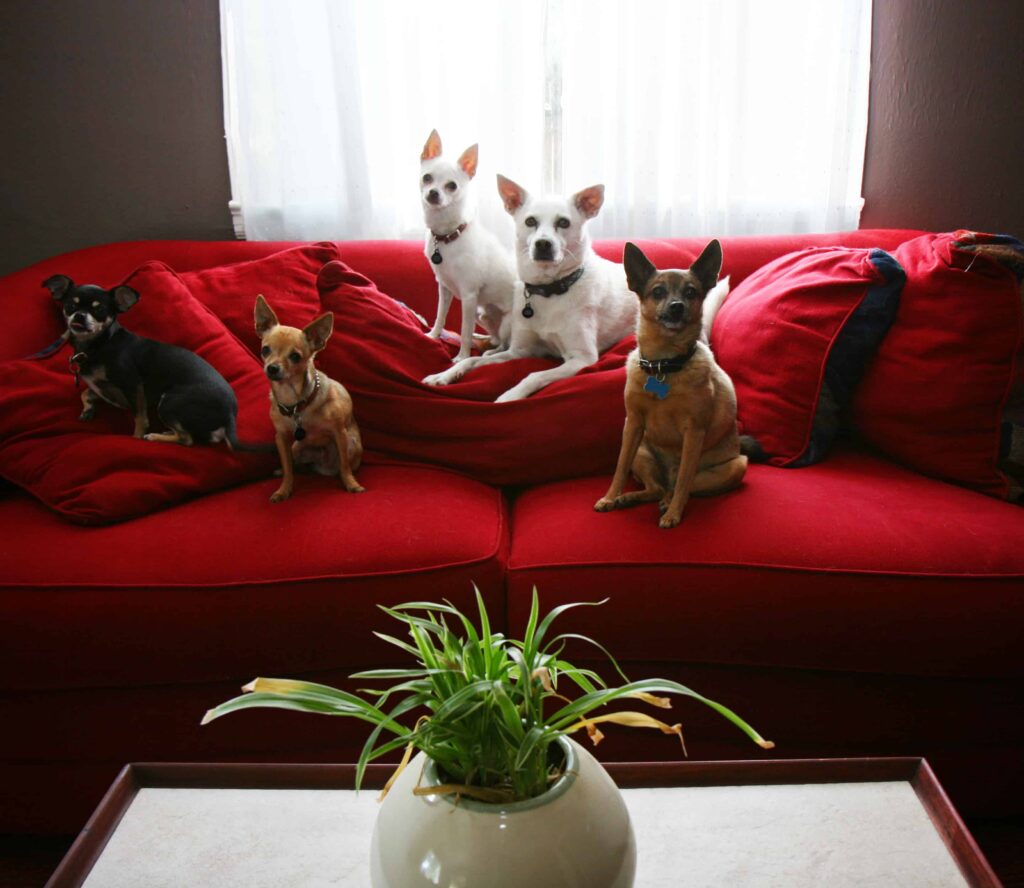 #9 – Shopping Only For Yourself
If you lived alone before adopting your first chihuahua, odds are that you were only shopping for your own needs and only thinking about yourself. With a chihuahua, it's suddenly hard not to think of them when running errands. Whether it's an adorable toy or a tasty snack, you might feel guilty not bringing a gift home for your pup as well.
Even if you're just stopping by the pet store for some chihuahua food, it's so easy to get absorbed in all the amazing products, and you'll end up buying plenty of chihuahua supplies that you didn't even need. It's so hard not to spoil your furry friend every chance you get. Soon, every day is like Christmas for your lucky pup!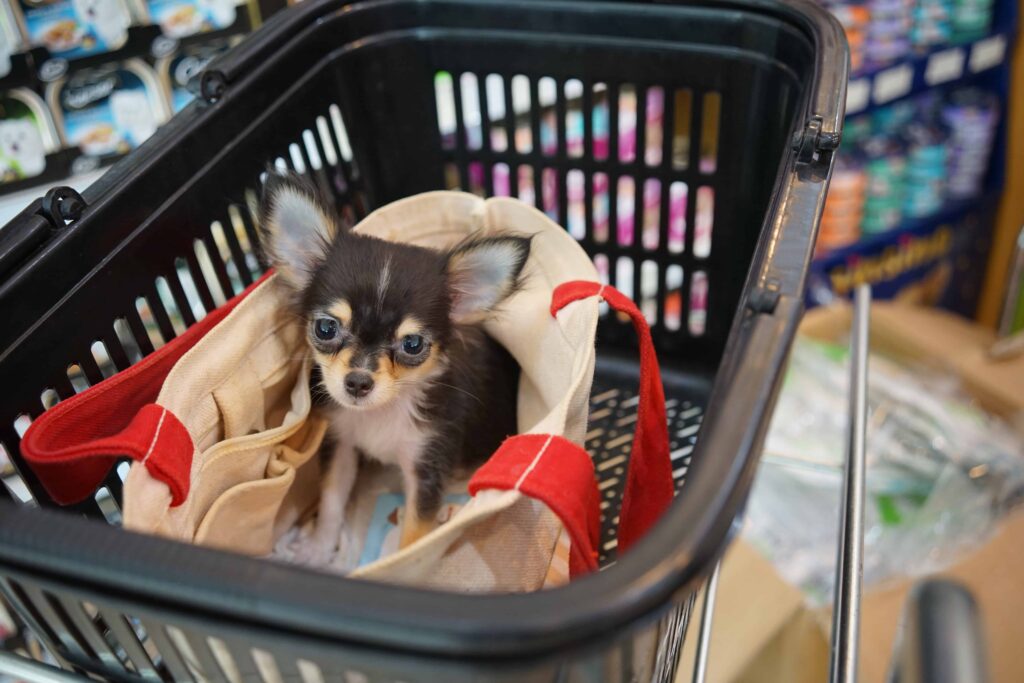 #10 – Having Time to Yourself
Of course, the biggest thing that changes when you get a chihuahua is your personal space. It's impossible to eat a snack, watch TV, or even go to the bathroom without puppy chihuahua eyes looking up at you. To your chihuahua, everything you do is exciting, and they'll never let you forget it.
Because of this constant attention, you'll also never be lonely. Your chihuahua will be there for you through every second of your life. You'll always come home to a cute, happy face, and you'll get endless amounts of snuggles. That alone makes everything worth it. Who needs personal space when you have a loving chihuahua in your life?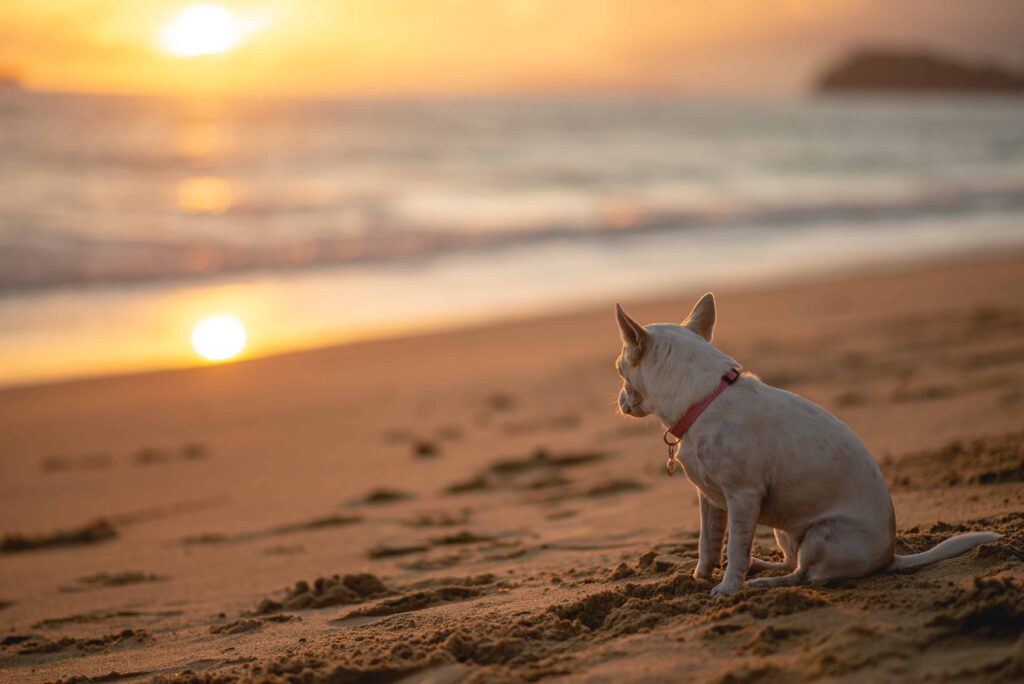 ---