We recently covered a story about a woman who got her entire eyelid ripped off by her technician's Chihuahua. Now, she's come to the light to answer some of the Internet's most grieving questions. That's because, according to her, the Chihuahua Community has given her a very hard time.
On TMZ, Kelsey Salmon (the victim) said that the Chihuahua community is accusing her of dragging the breed through the mud over her eyelid-biting incident.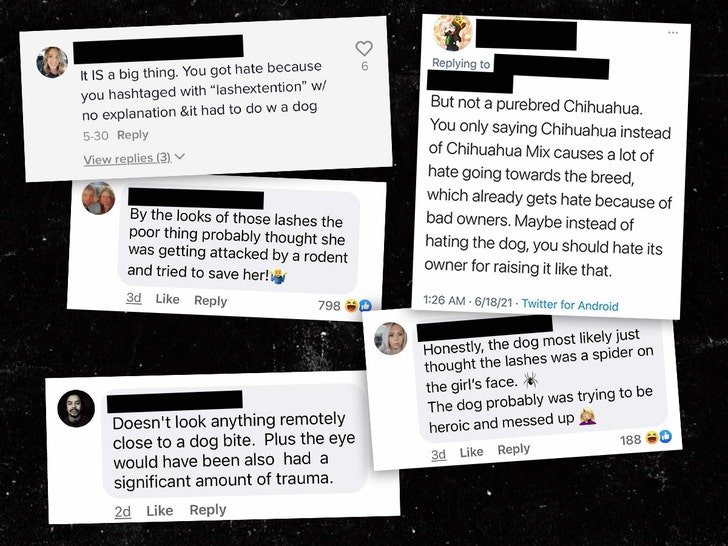 Kelsey says that the says the messages have been vicious. One person wrote, "You only saying Chihuahua instead of Chihuahua Mix [because] a lot of hate going towards the breed which already gets hate because of bad owners. Maybe instead of hating the dog, you should hate its owner for raising it like that."
Kelsey says it's all affecting her anxiety and her recovery. She doesn't even mind the eyelid anymore, even though the doctors suspect it might not reattach properly.
Moreover, she says that she hasn't heard from the technician at all, and by no means does she want the Chihuahua to be put down for this. She just wants justice, and for this lynching social media campaign to stop.
The medical bills have leveled up to 15k, which she aims to get help with through her GoFundMe campaign.